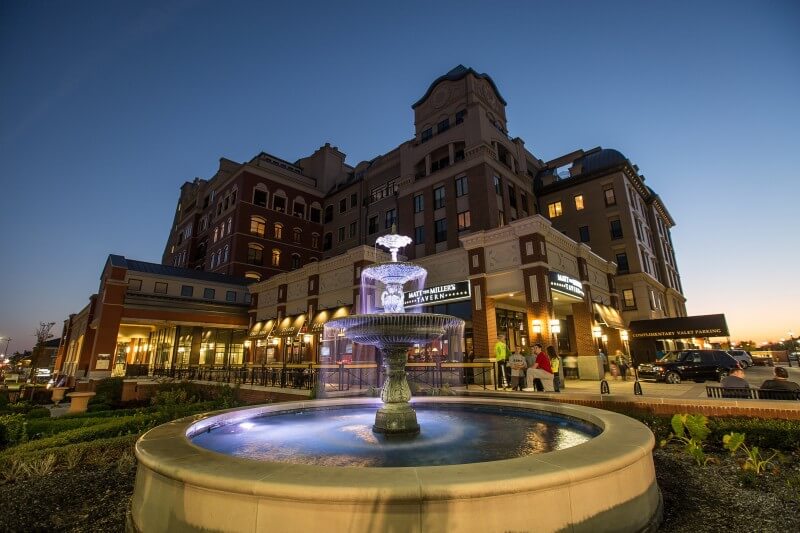 The Class of 2019 will continue its deep dive into Hamilton County on Nov. 8 with a session devoted to infrastructure and economic development presented by Herman & Kittle Properties. The day will begin at Carmel City Hall, include a tour of downtown Carmel, and conclude at the new Sun King Spirits development in Carmel's Midtown. Participants in the class will have the opportunity to hear from experts in municipal infrastructure and economic development.
"This session builds on the concepts from our October class by examining the infrastructure and economic development needs of the entire county," explains John Robbins, Executive Director of the Hamilton County Leadership Academy. "Our participants will learn about the tools communities use to attract businesses and will understand the changing landscape of economic development, including quality of life and workforce attraction."
The day will include a large roster of experts from Hamilton County. The morning begins with Carmel City Councilman Ron Carter explaining how Carmel has leveraged infrastructure and economic development tools to establish a strong quality of place throughout the city.
A municipal infrastructure roundtable will address a wide variety of topics with Hamilton County Surveyor Kenton Ward (Class of 1995), Carmel City Engineer Jeremy Kashman, Westfield Director of Public Works Jeremy Lollar (Class of 2017) and Noblesville MS4 Program Manager Tim Stottlemyer.
Class members will tour City Center, Midtown and the Arts & Design District with Carmel Redevelopment Commission Executive Director Henry Mestetsky (Class of 2018) before enjoying lunch with Duke Energy Community Relations Manager Mark LaBarr (Class of 2013).
The afternoon kicks off with an economic development overview that includes Fishers Assistant Director of Economic Development Megan Baumgartner, Hageman Group Managing Director of Real Estate Tom Dickey, Noblesville Economic Development Specialist Aaron Head (Class of 2018) and Mestetsky. The class will also have the opportunity to work through an economic development case study, competing against each other to attract a new manufacturing company to their fictional city.
"Last year I had the opportunity to bring my experience in economic development to my fellow classmates working on the economic development case study," said Head. "It was a lot of fun. As an alumnus and new HCLA board member, I love being able to pay it forward and lead the exercise for this year's class. They'll have an opportunity to see a snapshot of what our Economic Development team does for the City of Noblesville on a daily basis."
The day will end with a panel featuring a diverse group of professionals discussing workforce attraction as the new trend in economic development. Ivy Tech Community College Noblesville Campus President Dan Clark, Ascend Indiana President & CEO Jason Kloth, Hamilton County Area Neighborhood Development (HAND) Inc. Executive Director Jennifer Miller (Class of 2011), Westfield Economic Development Director Amanda Rubadue (Class of 2017) and Hamilton County Economic Development Corporation Director of Marketing Carol Sergi will participate on the panel. 
Next up: HCLA will examine Hamilton County's Criminal/Civil Justice Systems & Public Safety on Dec. 13 in Noblesville. That day provides an understanding of the county justice system with perspectives from judges, prosecutors, public defenders and community advocates. It includes a tour of the Hamilton County Sheriff's Department and Jail, 911 Call Center and Emergency Management Operations. Participants will also learn about the challenges and major community issues impacting our criminal justice and public safety officials.