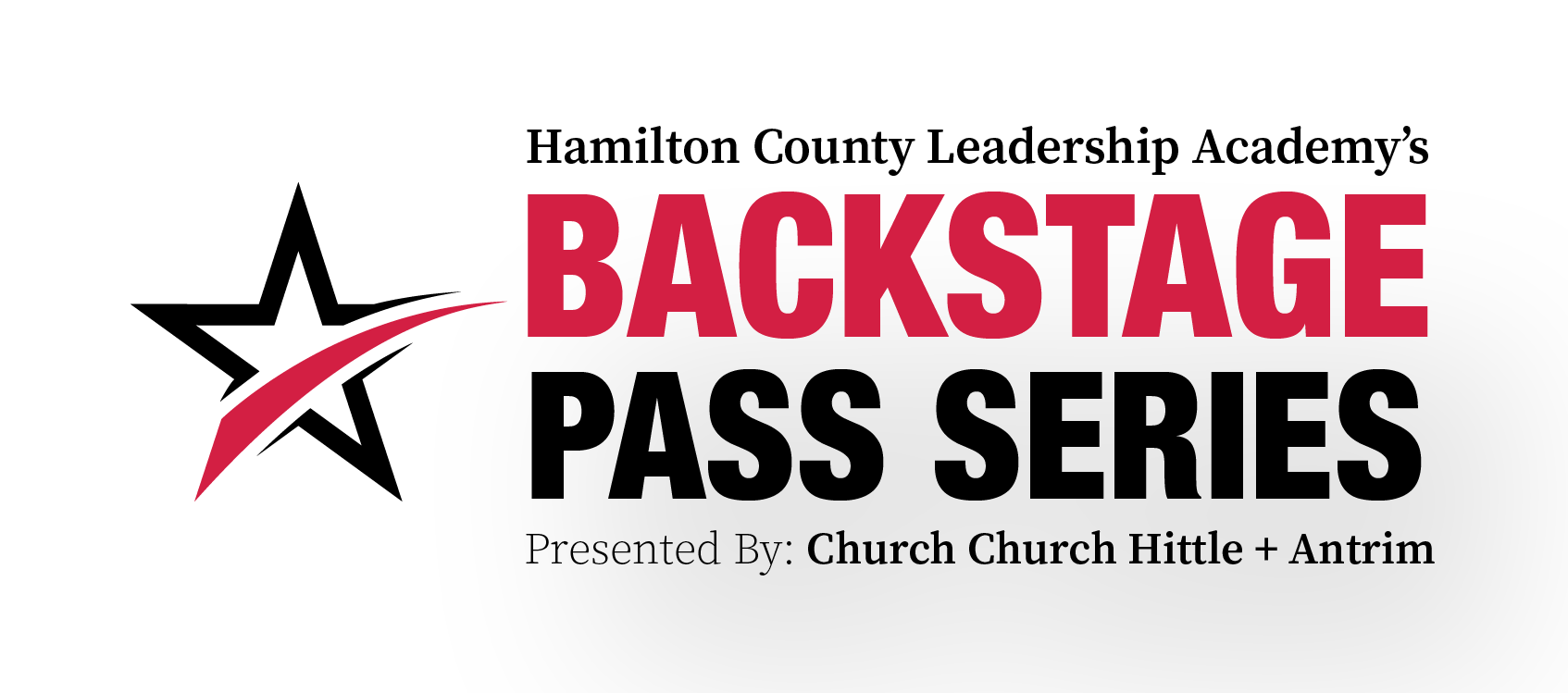 Firm will support alumni programming, curriculum and other events for local leadership nonprofit
NOBLESVILLE, Ind. (October 10, 2018) – The Hamilton County Leadership Academy (HCLA) has announced an expanded partnership with long-time program supporter Church Church Hittle + Antrim for the 2018-2019 program year. Church Church Hittle + Antrim will be the presenting sponsor for all Backstage Pass events. In addition, the firm will sponsor a class session for current participants and provide table sponsorships for the Holiday Luncheon in December and 6th Annual Leadership Summit in June.
HCLA's Backstage Pass Series presented by Church Church Hittle + Antrim, was developed to provide the more than 700 HCLA alumni with opportunities to gain exclusive access to venues, locations, businesses and cultural landmarks throughout Hamilton County. Most recently, alumni were treated to a staff-led tour of IKEA and lunch prepared by IKEA's head chef. In October, Dave Colt, co-founder and head brewer at Sun King will welcome alumni to the new Sun King Spirits in Carmel. Past events have included: Cabela's, Federal Hill Commons, Grand Park, Klipsch and the RPM Collection.  
"We look forward to expanding our involvement with the Hamilton County Leadership Academy this year," remarked David Day, Partner at Church Church Hittle + Antrim. "We have long believed in the mission of HCLA and we see a bright future ahead. It was important to our firm, including more than 15 HCLA alumni who work here, to demonstrate our commitment to HCLA through this investment."
In addition to supporting HCLA's programming and curriculum, Church Church Hittle + Antrim will be actively engaged through board service and committee work; as well as, presenting at select curriculum days.
"Church Church Hittle + Antrim has been a great supporter and advocate of the Hamilton County Leadership Academy over the years. Doug Church, one of the founders of the firm was also a co-founder of HCLA in 1991. He is deeply passionate about Hamilton County and our mission to help leaders make an impact in the community. We are proud to expand our partnership with CCHA in 2018," stated John Robbins, Executive Director of the Hamilton County Leadership Academy. "Their support of our Backstage Pass series will help to raise the profile of these unique events, further engaging our alumni and showcasing amazing places throughout the county."  
HCLA welcomed its 28th class of community leaders at the Waycross Camp & Conference Center (Morgantown, Ind.) on August 23 & 24 and will conclude at Strawtown Koteewi Park (Noblesville, Ind.) on June 6.